BJCTA Organizational Changes 2020
Birmingham-Jefferson County Transit Authority Names Chief Operating Officer and Other Organizational Changes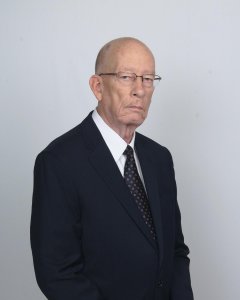 BIRMINGHAM, AL (March 5, 2020) –Mr. Frank T. Martin, Executive Director and CEO of the Birmingham-Jefferson County Transit Authority (MAX Transit) announces the selection of Harold L. Young, Jr. as the Chief Operating Officer (COO) of the Authority, as well as other organizational changes.


With more than three decades of experience in the transportation industry, Mr. Young brings a granular knowledge of bus operations, bus maintenance, paratransit, safety and customer service in public transit, charter bus and student transportation environments.


Mr. Young was previously employed as Superintendent of Bus Operations with Broward County Transit in Broward County, Florida. Prior to that, his proven management track record included working with Coach America/Horizon Charter Bus, Miami-Dade Transit, Miami-Dade County Public Schools, as well as the Greyhound and Trailways Bus Lines.


Harold's responsibilities will include providing strategic leadership for the transportation department of BJCTA which includes fixed route, paratransit and micro transit services.  He will also provide leadership for the safety and security, facilities, construction and engineering, and the planning departments.


 "We are extremely fortunate to add Harold to our team as he brings a wealth of knowledge of the transportation industry.", said BJCTA Director Frank T. Martin.  "His leadership will be crucial as we continue to make improvements to our system and prepare to become the mobility manager in the region."


Harold is 30-year member of the Conference of Minority Transportation Officials (COMTO) and a graduate of Morehouse College in Atlanta, GA.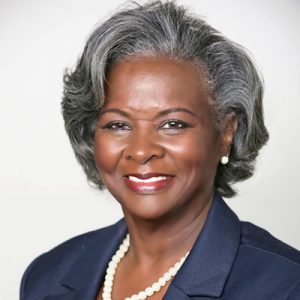 Director Martin also announces two other changes within the organization.  Valerie (Vicki) Rivers, formally Chief of Staff, is now BJCTA's Chief Administrative Officer (CAO).  Her responsibilities include leadership of Board Relations, Marketing/Communications, Human Resources, Information Technology, Customer Care/Reception, ADA/Compliance, Procurement, Intergovernmental Relations, Grants, Transit Oriented Development and Economic Development.

Ms. Rivers, a Birmingham native, joined the agency in February 2019 and brings not only transit knowledge, she is also a life- long public sector professional.  Before joining BJCTA, she worked most recently in leadership positions with the Sewerage and Water Board of New Orleans, the City of Houston, the Houston Downtown Redevelopment Authority/Tax Increment Reinvestment Zone #3, and the Minority Business Development Department in Richmond Virginia.


In addition to her vast professional experience, Ms. Rivers is active in many professional organizations which include the National Forum of Black Public Administrators, International City/County Management Association, National Association of Minority Contractors, Association of Conflict Resolution, Airport Minority Advisory Council, the American Contract Compliance Association, American Public Transportation Association (APTA), and the Conference of Minority Transportation Officials (COMTO).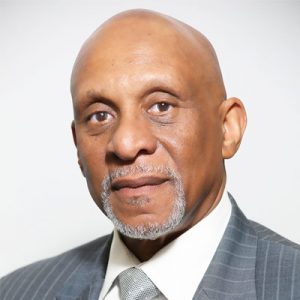 Mr. Glenn Dickerson, formally the Director of Finance, has been named as BJCTA's Chief Financial Officer (CFO). Glenn also joined the agency in February 2019 and is a Birmingham native. He is a certified public accountant and came to BJCTA with over 35 years in the field.  His major responsibilities will be to oversee the daily financial activities of the finance department and to continue to ensure that sound budgetary planning and controls are in place. In addition to managing the agency's budget, Mr. Dickerson will lead the payroll, accounting, and auditing functions of BJCTA.


Mr. Dickerson is also a member of the American Institute of Public Accountants, Association of Certified Fraud Examiners, Alabama Society of Certified Public Accountants, Alabama State Board of Certified Public Accountants and the Government Finance Officers Association (GFOA).


"These changes and others within the organization not only will enhance our bench strength but will also ensure that we are true to our mission which is to provide safe, reliable, and excellent transit and mobility services that contribute to the region's economy, vitality and sustainability", said Director Martin.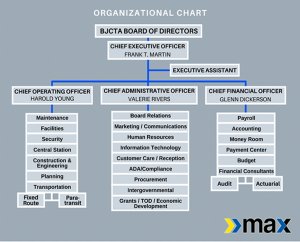 2020

The Birmingham-Jefferson County Transit Authority is the public transportation leader in Central Alabama. The Authority averages three million riders per year and has close to 300 employees. For more information, visit www.maxtransit.org.
###
YOU MIGHT ALSO LIKE THESE